VAQ-135 FCPOA US Navy Shirt
WHO ARE THE BLACK RAVENS?
Electronic Attack Squadron 135 (VAQ-135), known as the "Black Ravens", is a United States Navy electronic attack squadron that currently operates the EA-18G Growler carrier-based electronic warfare jet aircraft. The squadron is permanently stationed at Naval Air Station Whidbey Island with a radio callsign of "Thunder". (Source – Wikipedia)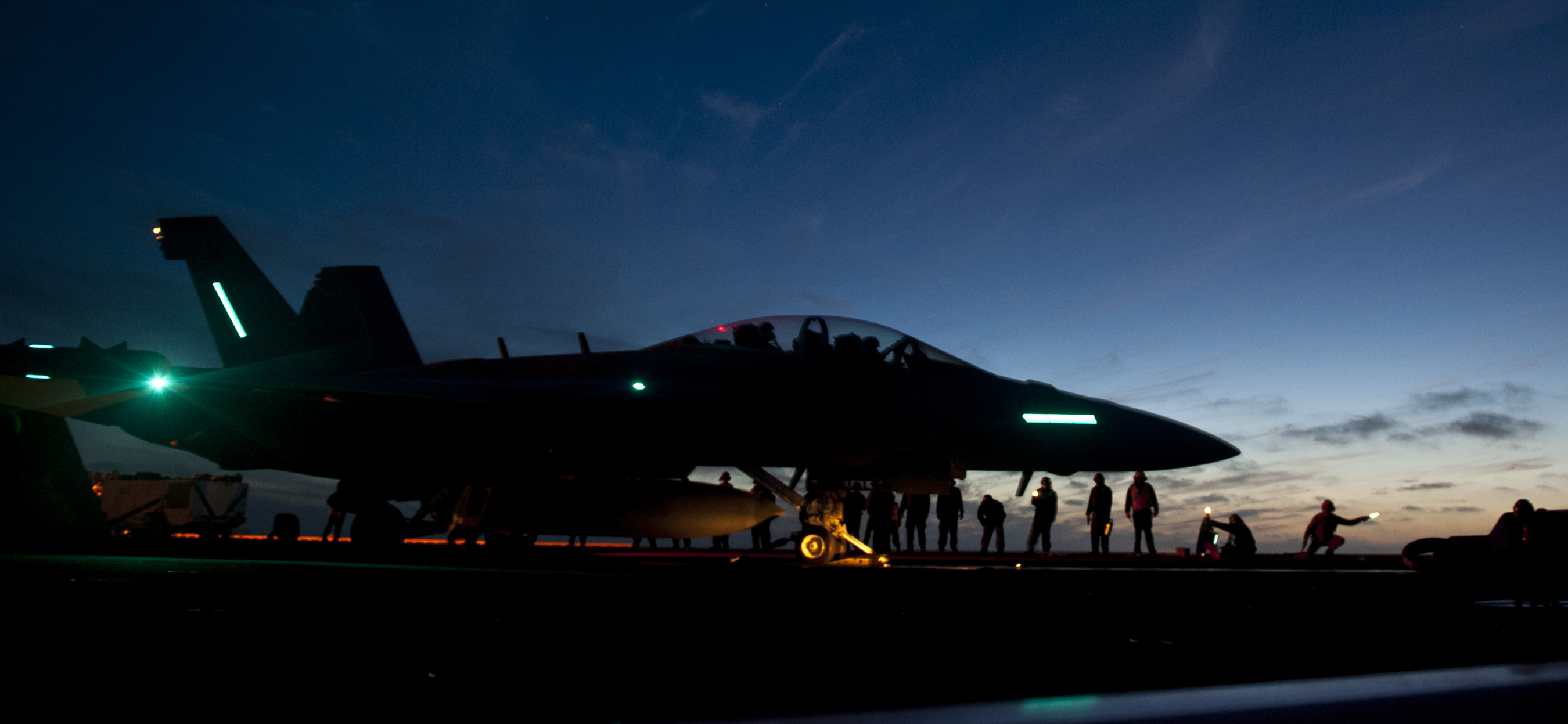 A GROWLER IS NOT A BEER CARRYING DEVICE IN THE US NAVY!
It's an EA-18G Growler! So what is this miraculous aircraft and what role does it have in the United States Navy?
The Boeing EA-18G Growler is an American carrier-based electronic warfare aircraft, a specialized version of the two-seat F/A-18F Super Hornet. The EA-18G replaced the Northrop Grumman EA-6B Prowlers in service with the United States Navy. The Growler's electronic warfare capability is primarily provided by Northrop Grumman. The EA-18G began production in 2007 and entered operational service in late 2009.
DELIVERING SHIRTS TO WHIDBEY ISLAND!
Back in July of 2011 when Vision-Strike-Wear.Com was hand delivering CPO365 shirts to the Chief's Mess at Whidbey Island, the announcement of the first Growler transference at Hangar 5 at Naval Air Station Whidbey Island was being announced. We got to hear the incredible "Thunder" these amazing aircraft gave off when they launched from the airfield. The Chief's, Senior Chiefs, Master Chief and for a brief time the Command Master Chief greeted us in the most respectful way. VAQ-135 transitioned from the EA-6B Prowler to the EA-18G Growler.VAQ-135 is the fourth operational squadron to have achieved the qualification following the proven paths of VAQ-132, VAQ-141 and VAQ-138.
As written by Northwest Navy Life –
"One thing I've noticed throughout this entire process in all the Black Raven Sailors is this; even though the entire squadron was split up attending schools in Oceana, Va., being trained over at VAQ-129, and then reconstituting at VAQ-135, our Sailors never forgot that at the end of the day they are all Ravens," said Johnson.
"They never went away from what makes this group of people awesome," he added. "This day would have never arrived, nor would the squadron have performed as well as it did during this transition if it weren't for these outstanding Sailors and their ruthless work ethic and spirit. Our Sailors are who got us to where we are today."
The next step for the squadron will be to accept their new Growlers and to begin routine squadron operations again. Black Ravens past and present are anxiously looking to the near future, when the squadron will once again deploy into harm's way, this time as an expeditionary squadron, employing the world's premiere Airborne Electronic Attack platform.
THEN CAME THE BLACK RAVENS SHIRTS!
Word spreads rapidly at NAS Whidbey Island and it was less than a week after the delivery of the CPO 365 Mess shirts that we received a call from VAQ-135, The Black Ravens requesting a USN Shirt for their FCPOA. Give it a Japanese feel, add a Raven of course, flags representing the area they were operating in and finish it with a Torii gate. Can do!